General Information Concerning this Website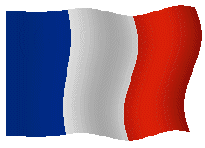 More than 500 models presented and more than 6000 photographs on more than 500 pages
This site is structured into 14 chapters
This site welcomes any person who would like to expose any kind of model boats he (or she)
made being member of a club or being independent.
This site is eager to welcome any person from any country who would like to enrich our data base.
You may leave your comments in either English or French.
It is opened to creators, restorers or owner of antique pieces.
This site is updated on a regular basis.
Photographs, texts and documents presented on this site are under the responsibility of the persons
sending them to us.
The philosophy of this site is primarily to enjoy the naval model building and to share its pleasure.
For more information, please contact the Web Master : BEALET Gerard : gemo27@orange.fr
All Rights Reserved – Reproduction Forbidden.